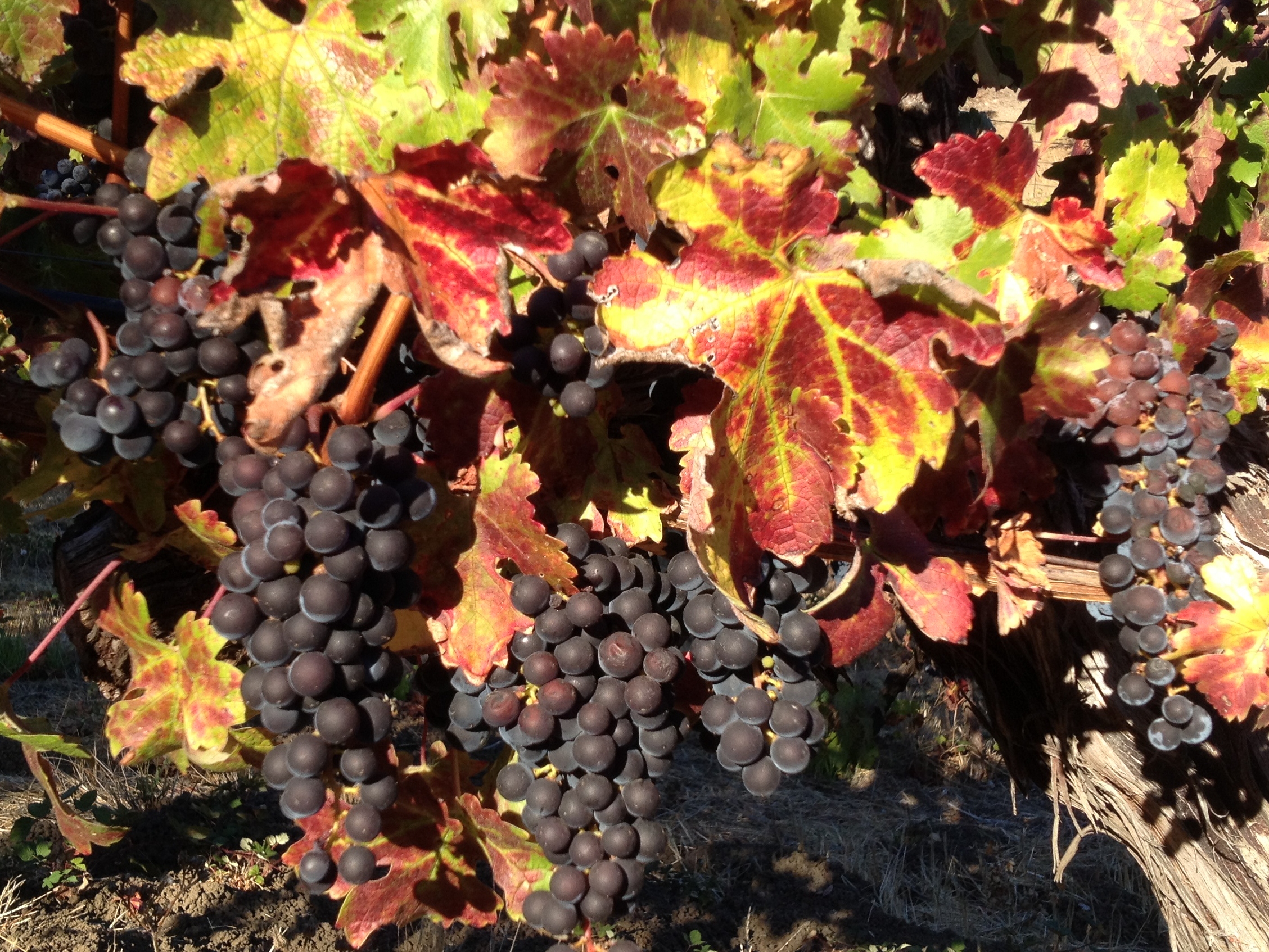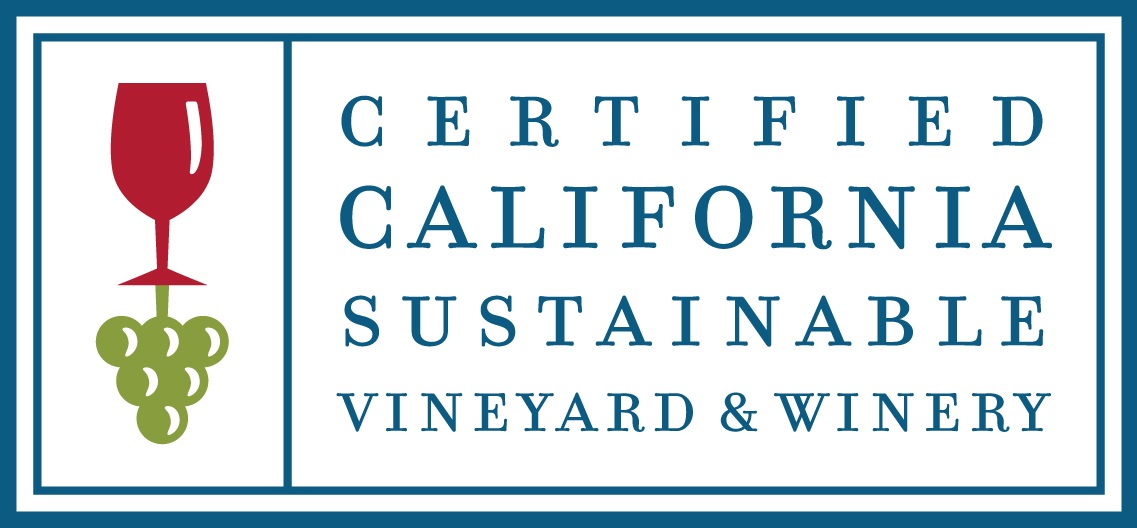 Brief history of our efforts:
In 2005, we began our transition to organic and sustainable farming and winemaking.
In 2010, we were one of the first three vineyard and winery operations in California to receive the third-party, California Sustainable Winegrowing Alliance certification for our practices and commitment to continual improvement.
In 2012, our final vineyard was certified organic.
Some grapes to glass sustainable practices:
Energy Usage
Solar Panels: Installed on top of the riding arena in 2005, our 84-panel, 17Kw solar array provides approximately 25% of the entire ranch's power. We are the second winery in the Sant Cruz Mountains to pursue solar power.
Lighting All our lighting is LED.
Vineyards
Birdboxes: Birds are essential to our organic and sustainable viticulture by reducing the insect and rodent populations without the use of chemicals. As such we have erected raptor roosts and bird boxes as well as promoting trees for roosting and hunting.
Predatory Animals: We provide wildlife corridors through our property to the adjoining open space. We work to facilitate bobcats and coyotes stalking our vineyards for pesky vermin by leaving gaps in the fencing for them. Just like the birds, we want to create a symbiotic partnership.
Cellar
Stems and Pomace (skins and seeds - what's left after pressing): Composted organically onsite and available for home use. The composed stems provide fibrous material to the final product. Some of the pomace is fermented to make grappa, then composed.
Lees (the particulates that settle at the bottom of tanks and barrels as wine ages; we rack the wine to separate wine from lees): A rich source of nitrogen for the soil, but not good if allowed to go into waters that lead to the Bay. As a result, we collect all tank lees (about 90% of the lees produced in the fermentation and aging produce) and add it to the compost pile to enrich our compost. What remains, primarily barrel rinsing water, flows to septic, not the Bay.
Tasting Room
Glass: All of our glass (bottles and broken glasses) is recycled at the winery, and we remove and recycle separately the capsules from the bottles.
Cardboard: Used in our case boxes and shipping containers and inserts. We now directly recycle our cardboard as necessary. To reduce our carbon footprint we bundle trips to the recycler with trips to our wine storage facility. The proceeds go to the employee party fund!
Corks: All natural from Portugal. We save the corks for school and personal arts and crafts projects. If you'd like some, just ask--they're free!
Capsules: Ours are tin and use water-based inks to eliminate acids in the manufacturing process. We recycle the used capsules for cash to grow the employee party fund.