Copy of Gravel Ridge Vineyard
Gravel Ridge is a 5-acre vineyard on the eastern slope of the Santa Cruz mountains, overlooking the Santa Clara valley. It is east-facing, on a 35-40 degree slope, and at approximately 900 foot elevation. The vines were planted in 1979 and 1980, predominantly on AxR rootstock which required replacement in the mid-90's; we have since interplanted new vines to tighten spacing to four feet while converting from cordon to cane pruning. Like all other Cooper-Garrod vineyards, Gravel Ridge is certified organic, unirrigated, and the vines are naturally stressed.
Copy of Finley Vineyard
Named after early settlers here, Finley is a 7-acre vineyard on the eastern slopes of the Santa Cruz Mountains. The south-facing vineyard is located on a knoll on the south side of Mount Eden Road with soils that change from gravel to shallow clay as the vineyard descends from 800 to 750 feet.
The vineyard was planted in 1999 and hosts four varietals: two acres of Syrah (pictured) planted with cuttings from nearby Maridon Vineyards, two acres of Randall Grahm clone Viognier, one acre of Merlot, and two acres of Pinot Noir.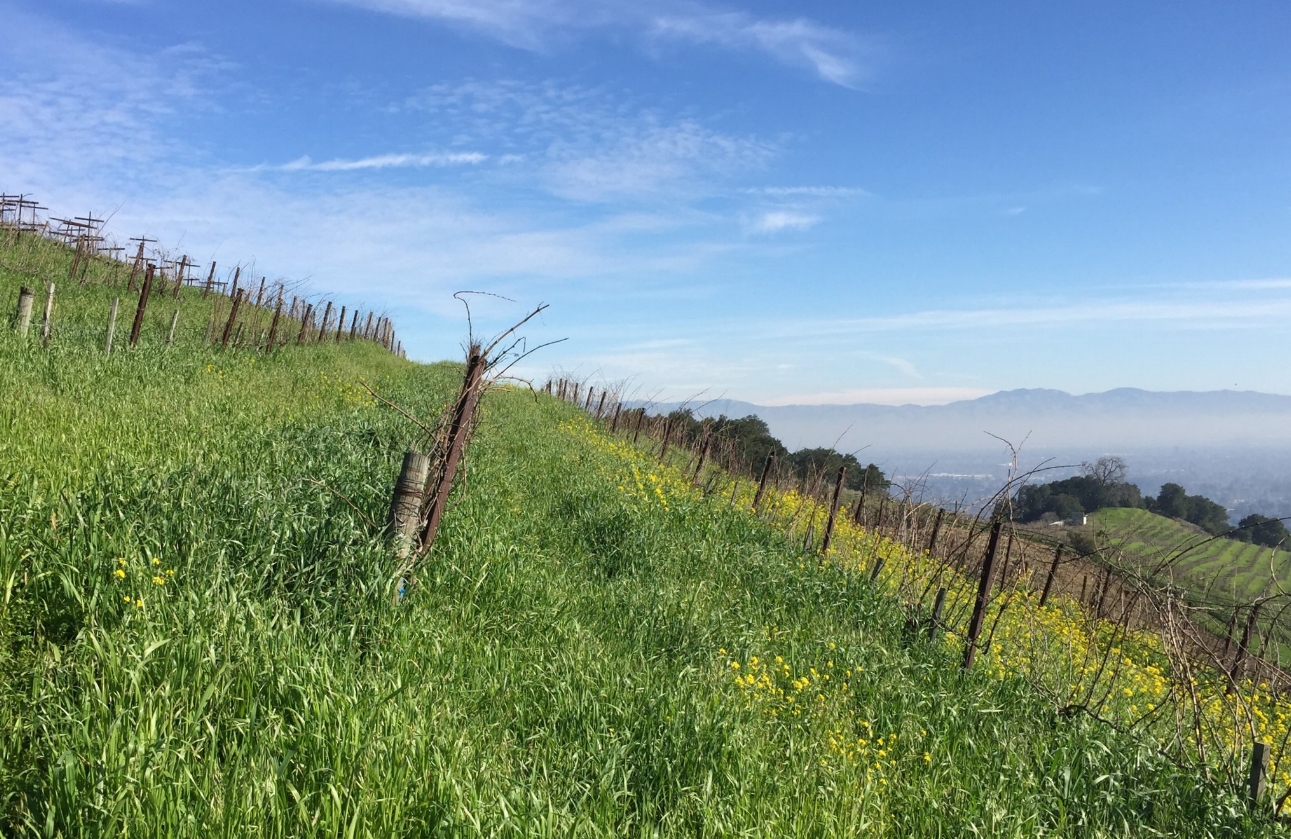 Copy of Valley View Vineyard
The 3-acre Valley View Vineyard was established in 1989 on the southern slope of Maisie's Ridge, which is directly above the winery complex. The vineyards are steep, 35-40 degrees, with an elevation ranging from 900-1,000 feet
Copy of Francville Vineyard
At Cooper-Garrod, our Cabernet Franc vines date back to the original stock brought to our "Chaine d'Or" region by French settler and grape expert Pierre C. Pourroy around the turn of the century. The Pourroy property became Congress Springs Winery, as it was known until recent changes of ownership. Cuttings for our vines came from Congress Springs and were planted in 1985 on west-facing slopes at the western edge of our property.
Copy of Lone Oak Vineyard
Lone Oak is a 6-acre, south and west-facing vineyard in the northeast corner of the property. The slope varies from level to 35 degrees. The vineyard was planted in 1991 and trained to double cordon trellising. The vineyard is dominated by a 100-year old California Live Oak, which provides commanding views of Santa Clara valley.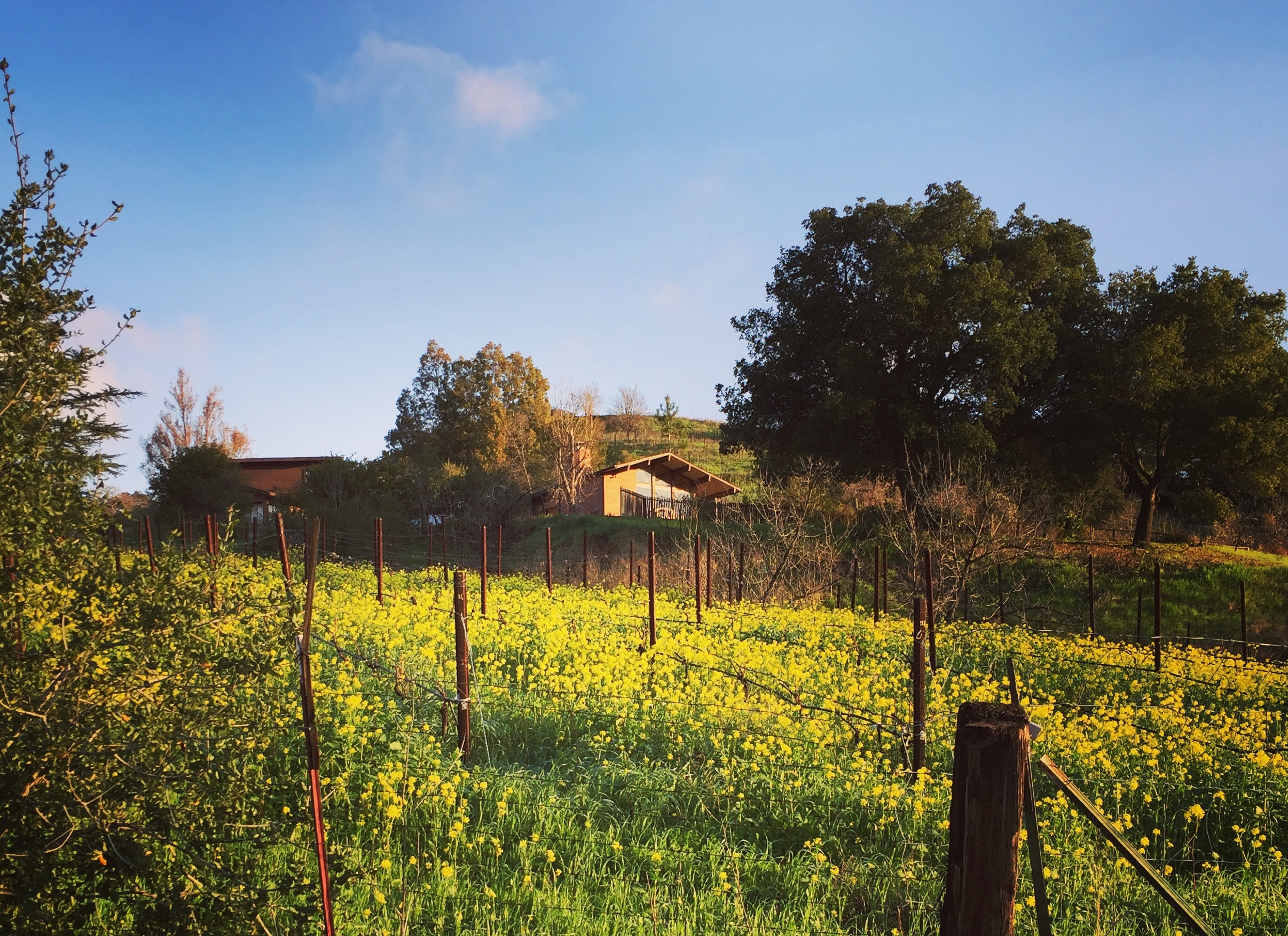 Copy of George's Vineyard
Our founder and winemaker, George Cooper, established this vineyard, our first, in 1972 under the tutelage of legendary winemaker Martin Ray and with the help of nephew Jan Garrod as well other members of the family. Martin Ray provided cuttings of Cabernet Sauvignon from the original Paul Masson vineyards, which he owned in the 1930 and 1940's.